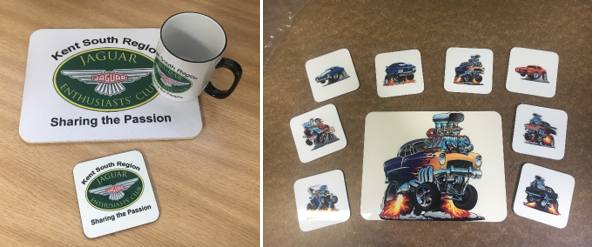 Our core business is embroidery, but this year we also introduced merchandise in the form of coasters, mugs, place mats, tote bags etc.
So if you would like to pick up your favourite mug off a coaster and sip tea, eat dinner at the table on a place mat or go shopping with the missus using a bag for life, all with an image of your pride and joy then why not treat yourself or drop a few hints as to what you would like? They're great as gift ideas both for giving and receiving.
Of course if you're part of a club we can produce these items with your club logo on as well. Maybe to sell on? This is very popular with some groups and can be a bit of a money spinner too.
Pop over to the website and click on the merchandise button:
https://www.embroideredclassiccarlogos.co.uk/merchandise