Take it Easy – Make it Easy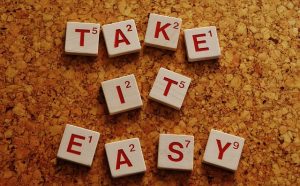 We all know that classic hit from The Eagles – Take it Easy. My friend Mike is a massive fan of The Eagles and it's one of his all-time favourite songs, but that's a story for another day.
What I really wanted to tell you is my exciting news that I have just bought a new car. As classic car owners we're always changing cars and it's quite common to own more than one at any particular time. Having just sold two of my own cars it was time to treat myself to a new one.
I went to a car warehouse in Middlesbrough that has about 350 cars on site and specialises in Japanese imported cars. Most of which are low mileage and because of the dry climate – rust free. The thing is they made it really easy for me to find the car I wanted and prepare it for the UK market – they Make it Easy!
It's also what we do at Embroidered Classic Car Logos, we Make it Easy to buy personalised embroidered clothing and printed merchandise with your car and/or club logo.
We particularly work with clubs with their large bulk orders for their members and club shop.
So if you've you got an image or logo to go on some clothing or merchandise pop over to our website:
www.embroideredclassiccarlogos.co.uk
Don't forget I'm always happy to help with your enquiries, just email me
hello@embroideredclassiccarlogos.co.uk